Photo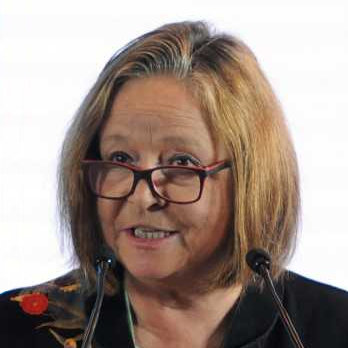 Person Type
Steering Committee Member
Conference Speaker
Titles and Affiliations
Co-Founder and Policy Director, The Global Sustainable Technology and Innovation Conference
Veerle Vandeweerd is the policy director for Global Sustainable Technology and Innovation Conference Series (G-STIC), geared to support the best technological innovations, national and international policy development in the field of sustainable development. She has more than 25 years of experience in developing and implementing global, national, and local environmental policies and programs, including 20 years in the United Nations system. Her work spans diverse fields -- from integrated sustainability assessments, green economic transformations, and global environmental norm setting to financial, regulatory, and institutional capacity building in over 160 countries.
Vandeweerd also leads an entrepreneurial initiative that she co-founded, which involves new financial mechanisms to redirect major private flows to sustainable investments worldwide. During her career at the UN, Vandeweerd worked with the UN Environment Programme and the UN Development Program as director of the Environment and Energy Division. She has produced more than 300 publications, chaired over 100 international meetings, and contributed to major environmental conferences of the past two decades. She was the special advisor to the UN Global Compact and currently serves as a board and/or advisory member of several international and national organizations. Previous to the UN, she taught at the University of Zambia, conducted research on African Sleeping sickness, and headed the environmental reporting department in the Flemish Government, Belgium.
Vandeweerd received her doctorate in biochemistry from the University of Antwerp, Belgium, and a master's in chemistry from the University of Gent, Belgium.